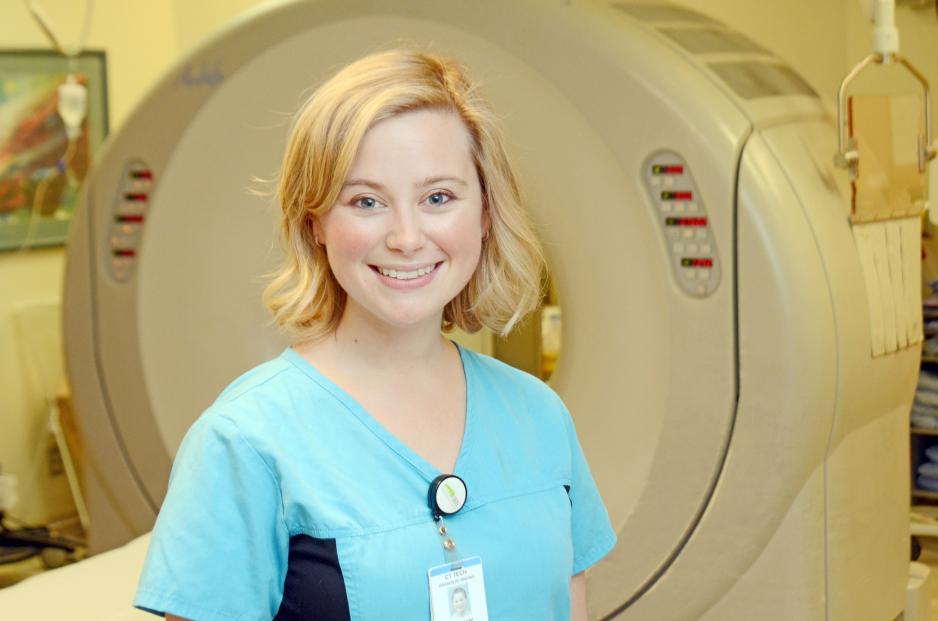 The Margaret Chambers Diagnostic Imaging (DI) Department offers a wide range of high-quality diagnostic and therapeutic services to patients visiting MGH.
We support inpatient and emergency programs at the hospital, in addition to supporting outpatient referrals from the community and hospital-based clinics. This includes bone mineral densitometry (BMD), computed tomography (CT scan), mammography, magnetic resonance imaging (MRI), non-invasive vascular ultrasound, nuclear medicine, radiography (x-ray), fluoroscopy and ultrasound.
The DI department plays a vital role in providing timely and accurate interventions to assist physicians in the diagnosis and treatment of diseases. The DI team works collaboratively with all clinical programs to offer the best outcomes to our patients. Our team consists of clerks, technologists, technical aides, nurses, volunteers and radiologists.
Our Services
When You Arrive
Please go to Admitting Department on the 1st floor G-wing to register.  Please arrive at least 30 minutes prior to your appointment time and bring your health card or other insurance documents with you.
Request for Release of Images
If you are requesting images, please call us at 416-469-6580 ext. 2662 or e-mail your request to @email.
Images can be picked up between Monday to Sunday, 8 a.m. to 10:30 p.m. (excluding statutory holidays). Please bring valid photo identification. If you are picking up images for another person, please bring written authorization indicating who will be picking up the images. Due to privacy legislation, we will not release images unless ID and an authorization form (if applicable) are provided.