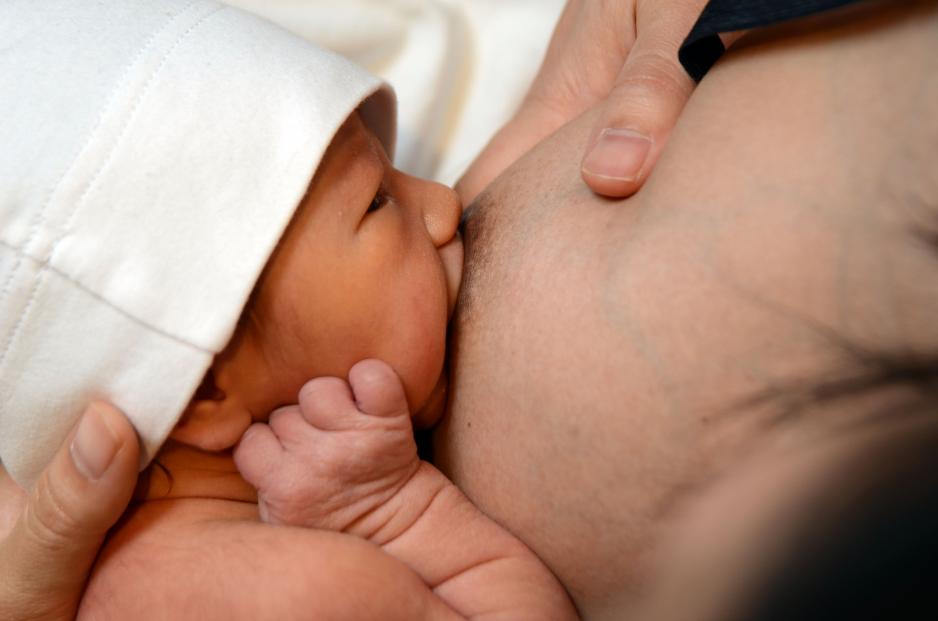 Breastfeeding is an inexpensive, natural and healthy way to feed your baby. From the very first hour of life breast milk is the healthiest food, providing all of the fluid and nutrients a baby requires. Breastfeeding exclusively for the first six months of life provides the baby with all the energy, nutrients and fluids necessary for healthy growth and development.
Recognizing that people of all genders are often able to feed their babies and we use the term chestfeeding and breastfeeding interchangeably. Please let us know the there is terminology that you feel most comfortable using. 
Our Promise to Families
You will be encouraged to feed your baby breastmilk only. 
You and your baby are not separated during your stay in the Family Birthing Centre.
You will be encouraged to breastfeed whenever your baby wants. 
You will be given a list of community support groups. 
Our Hospital has a breastfeeding policy. 
Our staff will have breastfeeding education. 
We will talk to your about breastfeeding.
We will help you start breastfeeding early. 
We will help you learn to breastfeed.
No bottles or soothers will be given to your baby. 
Tips When Starting to Breastfeed
Avoid the use of pacifiers (also called dummies or soothers).

Be sure to breastfeed in a comfortable position. 

Keep

baby skin-to-skin as much as possible.

Use

baby's cues to determine when baby is hungry. This is much more effective than scheduling set feeding times.

Breastfed babies will feed at least 8 or more times in a 24-hour period.

Do

not give baby any

supplemental

food or fluid unless medically indicated.

You can still breastfeed if you have a cold or the flu. Speak to your doctor or midwife if you are taking any medications while breastfeeding. 

Nipple soreness is directly related to your latch so first you should make sure the latch is correct.