Monday, Nov. 11 marks the start of Health Professions Week at Michael Garron Hospital (MGH) and we're celebrating the valued contributions that our interprofessional health professions teams make to the hospital and the people it serves.
Last week, as an early kick-off to the week's celebrations, the hospital's leaders were invited to shadow various health professions team members on the job including dietitians, speech language pathologists, nurses, pharmacists and more. The shadowing offered executives and directors the chance to see first-hand the work that team members do and how they interact and collaborate with one another.
For Shelley Darling, director, corporate communications and the maternal newborn and child program, the shadowing allowed her to see a paediatric dietitian at work in the NICU and witness the positive impacts her work had on patients and on the program as a whole.
"Watching Sarah (dietitian) in the NICU, I was fascinated to learn about the nutritional and caloric difference in breastmilk based on individual parents (or donors) and how the babies needs changes in the first few weeks. Such small differences can make a meaningful difference in development of our NICU patients depending on their care needs and age. What also impressed me was hearing about how the dietitian has contributed to or built many of the programs and practices we have in place in our program." 
The shadowing also gave health professionals across the hospital a chance to share what they enjoy most about their role and working at MGH. Read their thoughts below: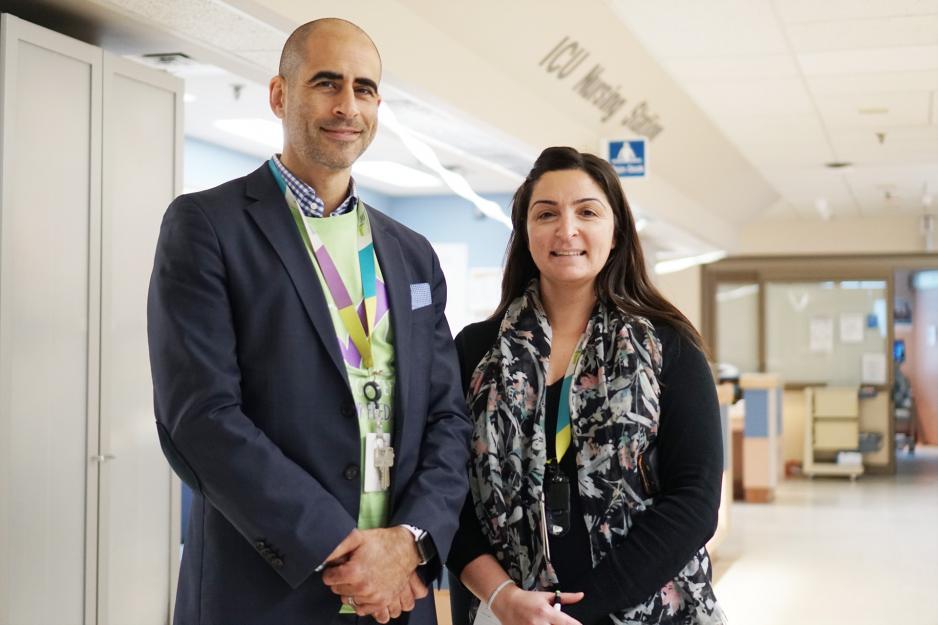 Christina Albi, infection control practitioner
"What excites me as an Infection Control Practitioner (ICP) is that the role is ever-evolving. It is the ICP's role to implement evidence-based "best practices" when they're released in order to safeguard our patients and staff from potentially infectious organisms. I am constantly learning. Departmentally, whether it is investigating a potential outbreak, reviewing patients in additional precautions, monitoring line insertions, providing consultation with the planning efforts or educational sessions on the upcoming seasonal influenza, I am well-supported by a high functioning team that I am so thankful to work with and call my colleagues!"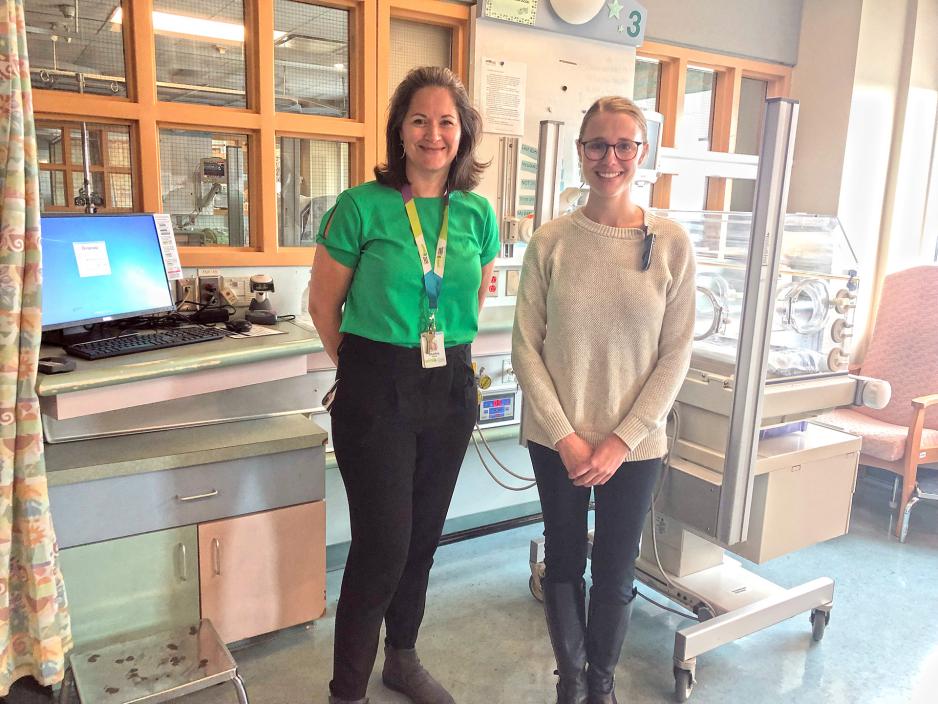 Sarah Patterson, registered dietitian
"As a paediatric dietitian, one of the best parts of my job is working together with families. It is very rewarding to be a part of a child's journey to help them thrive and grow."
Maha ElAmin, medical radiation technologist
"I love my job in Computed Tomography not only for the passion to help others but for a love of technology. I get to operate high tech machines that assist doctors to diagnose and provide life-saving solutions for their patients. There is a satisfaction when you see your work having a direct impact in helping people and making such a difference."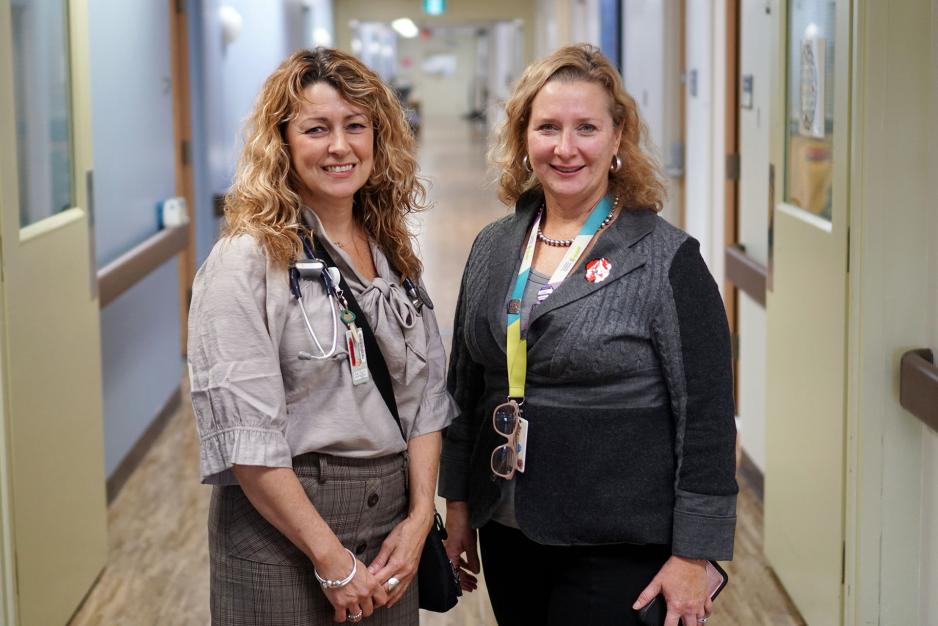 Mikki Layton, nurse practitioner
"I love being an oncology nurse practitioner because I am educated to combine medical and nursing knowledge with specialty oncology expertise allowing me to provide holistic care to patients and families. I consider it a privilege to be involved in the care of this population of patients at one of the most vulnerable times of their life. I learn from them every day."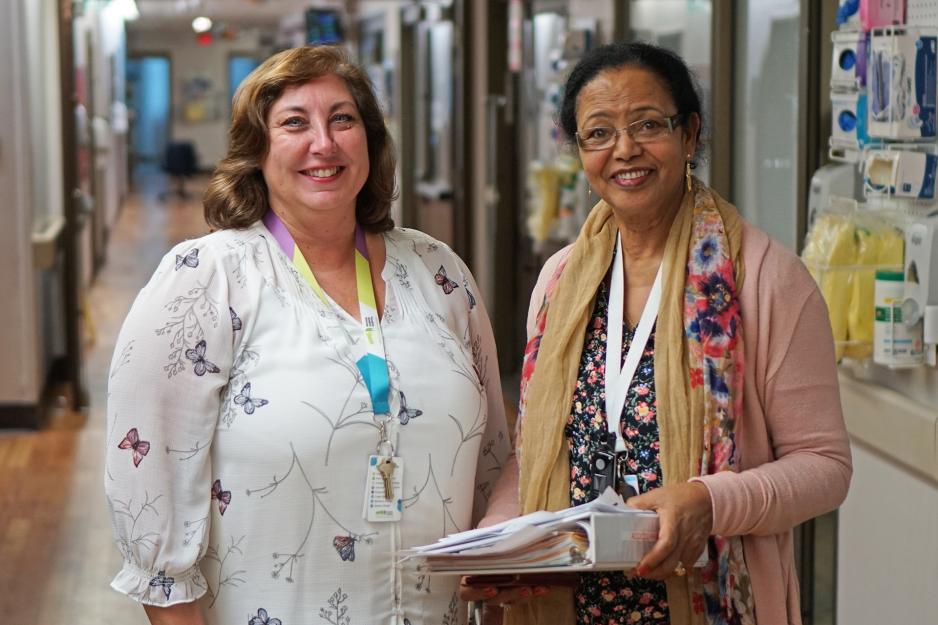 Tsighereda (Rose) Yosief, cardiology clinical pharmacist
"Working as clinical pharmacist at MGH, I provide patient centered drug therapy in collaboration with other allied health professionals.  I identify patient drug related problems and ensure that a patient receives the safest and most effective evidence-based drug therapy for positive outcomes. I find my job very challenging but at same time very rewarding."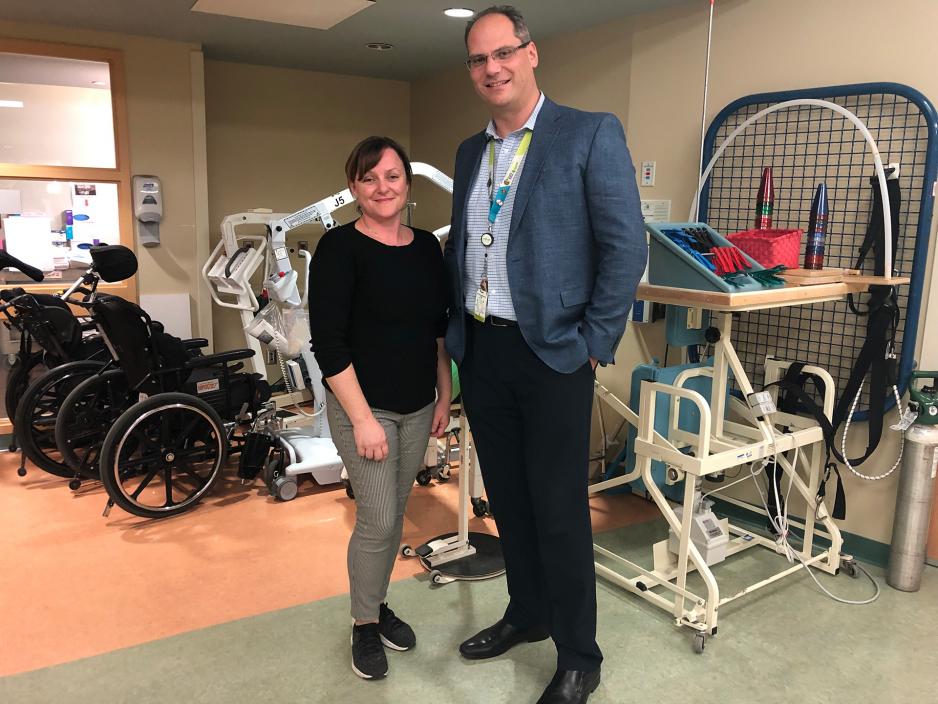 Colleen Freeley, physiotherapy/occupational therapy assistant
"What I love most about my job is being a part of a truly dedicated and caring team and the great satisfaction that comes with helping patients along their journey of recovery and returning home."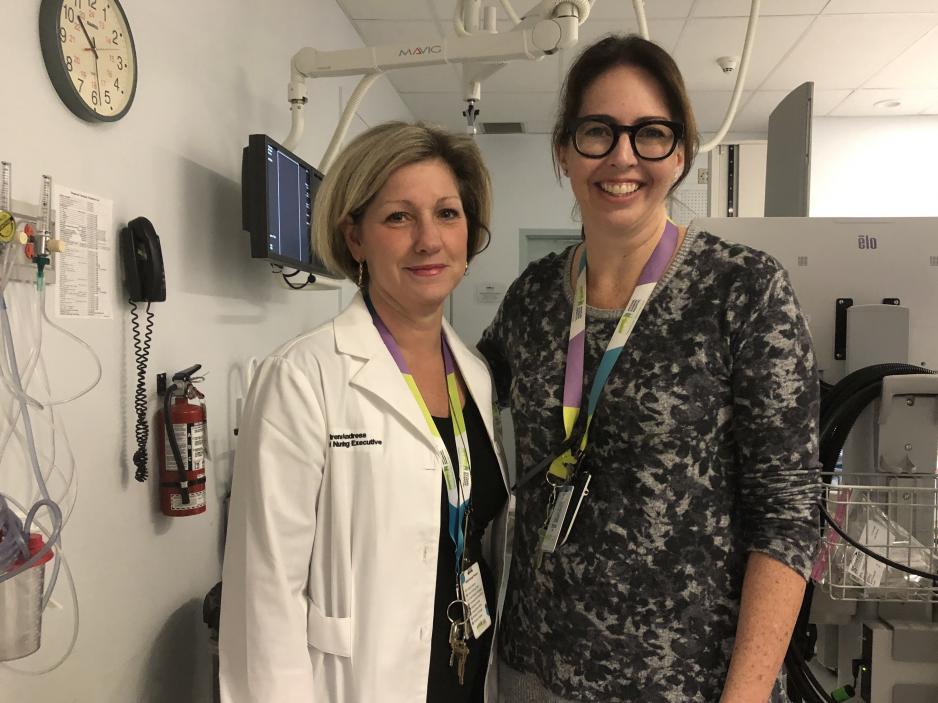 Sheila Merer, speech language pathologist
"I love speech-language pathology because it allows me to connect with people as I try to help them with their swallowing and communication and this can have a big impact on their quality of life. I love my job because I am always learning and because I get to be a part of a supportive and dynamic team."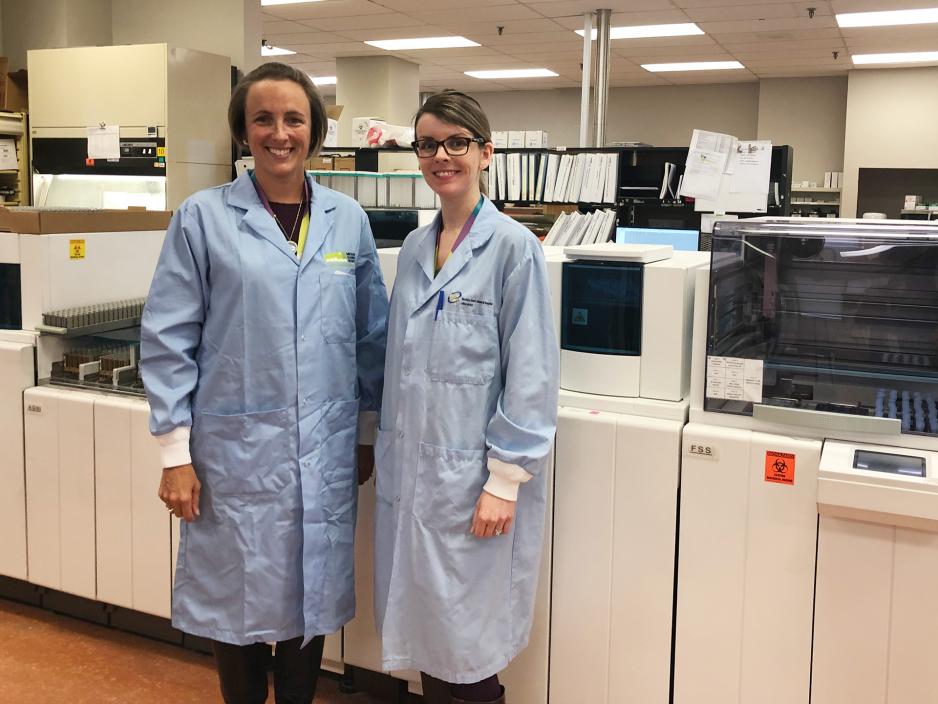 Blaine Elliott, medical laboratory technologist
"Lab techs often do not interact directly with patients. I love being able to see these patients from a different perspective: their cells under the microscope, their electrolyte results from a chemistry analyzer, or a biopsy of their kidney tissue embedded in wax. I love that the lab results I provide directly impact decisions made regarding patient care."