If you've ever wandered the fifth-floor hallway on a Friday afternoon you've probably seen them, or more likely heard them.
Usually a group of five, wearing purple vests and carrying green binders, the Comfort Choir makes their rounds bringing comfort to patients and staff.
Allison Kabayama is one of the choir's founding members along with Susanne Maziarz. They both attend the Neighbourhood Unitarian Universalist Congregation in Toronto. The choir started volunteering at Michael Garron Hospital in April 2012 through former MGH chaplain Gail Fox.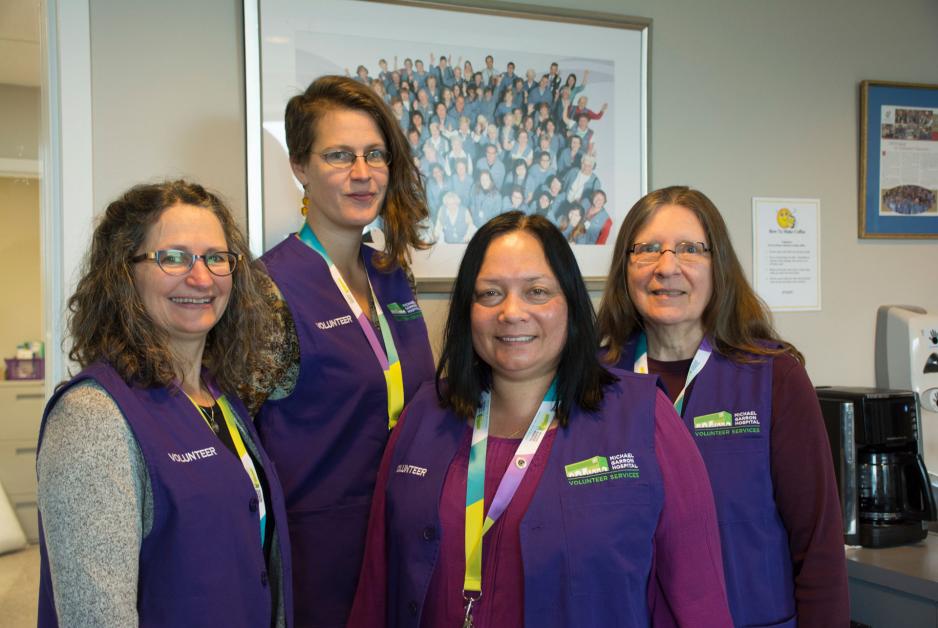 "Singing was my first companion," says Allison who has been singing for 50 years and has sung both at church and in punk bands.
For Allison, the choir is a way of sharing her gift and love of music with others.
They have a variety of numbers prepared from spiritual hymns and Italian folksongs to Bon Jovi's "Living on a Prayer".
Patients are in luck if a song they want isn't on the list. The choir also takes requests.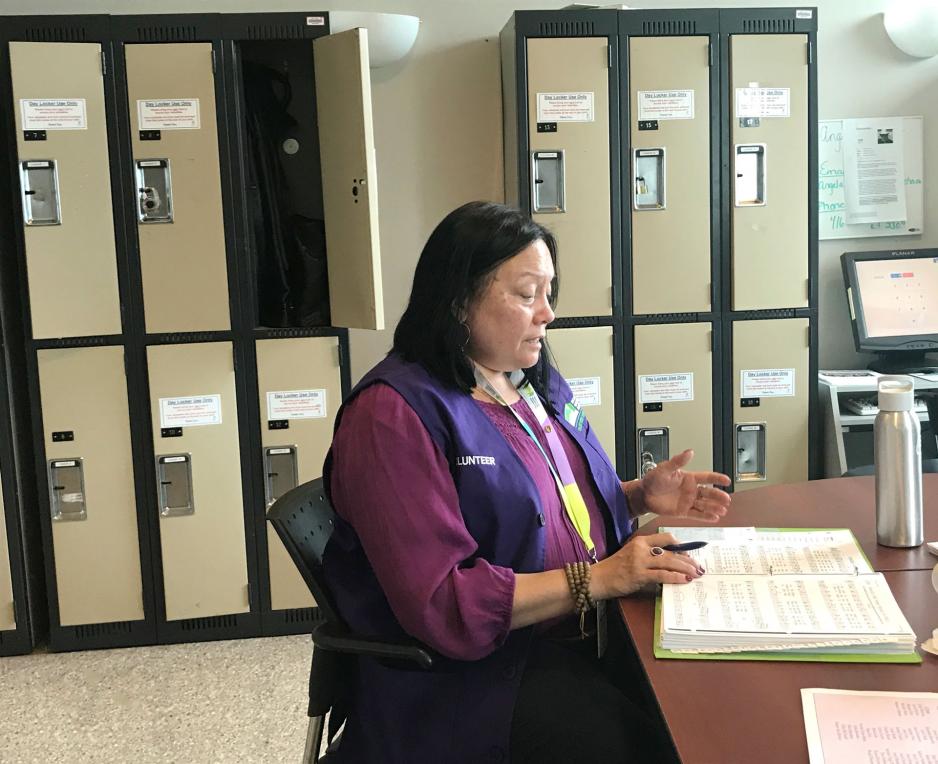 "The most interesting request we've ever gotten has to be heavy metal music," says Allison. "We learned the song 'Black Hole Sun', and another time someone asked us to sing 'You're Having My Baby'."
If a patient requests a song, the choir takes the time to learn the song and return the next week to perform it.
The singers always visit palliative care and complex continuing care units as a part of their rounds. Before heading down the halls, Allison and her fellow singers take a moment to meditate; they quietly warm up their voices by humming the melodies of songs they've prepared.
They say the meditating helps them prepare for the tranquil palliative care setting.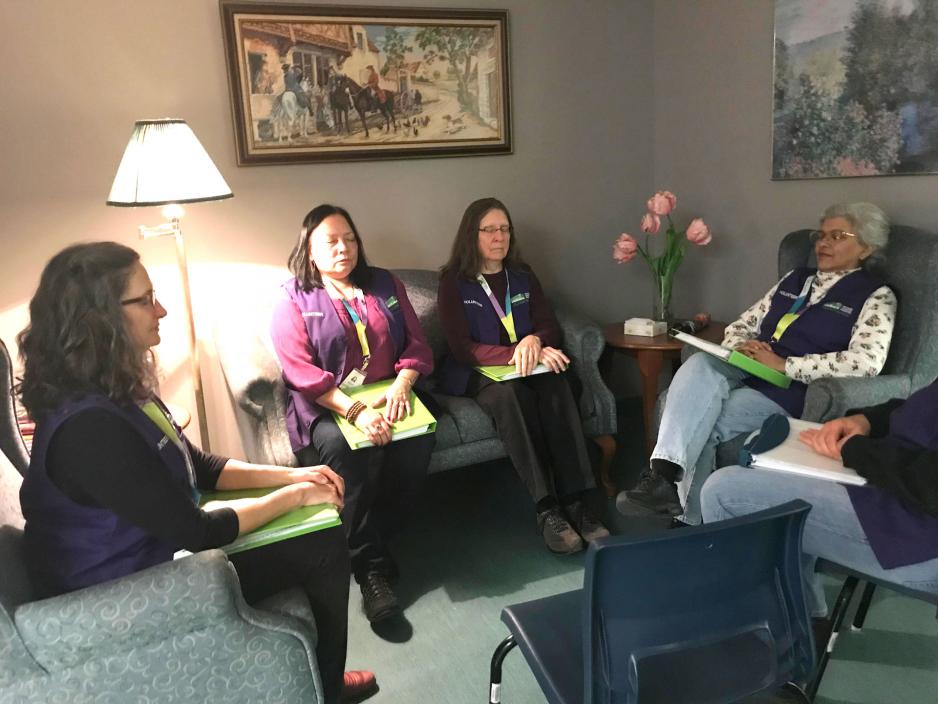 When they venture down the hall, Allison will knock gently at each door and enter the room, asking the patient or any family members present if they would like a song. For patients who are not communicative, the choir offers soft spiritual hymns
The choir will gather around the foot of the bed, the beeps and hissing of the equipment forgotten as their voices harmonize, "This Little Light of Mine". For another patient who is surrounded by family, they choose "Amazing Grace".
"We take our positions very seriously," says choir member Shirley Roll.
"It's more of a vocation than people think, to sing for people who are vulnerable and nearing the end of their life. We hope that what we do brings them some sort of comfort, even if they aren't always able to communicate with us."
Allison and Susanne will never forget the day they were asked to sing for a patient who had just passed away.
"It was a privilege to be able to do that for the family," says Allison. "We sang something for their loved one the week before and they specifically asked for us to come back."
After difficult moments like these, the choir members try and debrief after their rounds.
With all the somber moments, there are just as many joyful ones.
"We learned an Italian song for a patient at a family's request recently," says Allison. "The patient's face just lit up when we sang it."
When the choir visits units where patients are on the road to recovery, they choose more upbeat songs like fun oldies and The Beatles. Staff and family visitors will stop and enjoy the show, clapping or evening dancing along.
"I think the fact that I can see the impact and the benefit to the individual is meaningful to me. To see people that are in pain, watch their breathing deepen and see calmness come over them or to see them smile and laugh, it's like we've eased their pain in some way," says Allison.
The Comfort Choir meets every Friday at Michael Garron Hospital. If you're interested in joining please contact Angela Pappaianni at @email. 
Volunteers are an essential part of MGH's hospital teams. They play a vital role in helping to improve the patient experience and complement the high standard of patient care provided by hospital staff and physicians. Click here to learn more about volunteering at MGH.