Tyler Almond has had the unfortunate experience of being infected with COVID-19 twice.
The Etobicoke resident's first bout with the virus in March 2020 led to chronic illness and autoimmune dysfunctions that he continues to live with.
This has led him to be unable to stand for more than a few minutes at a time or be physically active.
So when Tyler once again began to feel congestion and a sore throat this past February, he was on high alert.
He administered a rapid antigen test at home and confirmed he tested positive for COVID-19 a second time – this time with a weaker immune system.
"I immediately called my family doctor," Tyler says. "Because of my condition, they recommended I find a Clinical Assessment Centre or a site that prescribes COVID-19 treatment."
Accessing COVID-19 treatment at MGH
At the time, COVID-19 treatments like the Paxlovid pill had just been rolled out at select Clinical Assessment Centres, sites that provide COVID-19 assessment and testing, across Ontario.
Tyler called a number of Clinical Assessment Centres in Toronto and was able to get the earliest appointment at Michael Garron Hospital's (MGH) Clinical Assessment Centre.
There, he saw a doctor who assessed him and prescribed the Paxlovid pill.
The medication is not a replacement for the COVID-19 vaccine, which healthcare providers continue to recommend as one of the strongest tools for preventing severe illness, hospitalization and death from COVID-19.
However, by blocking the COVID-19 virus from replicating in the body, Paxlovid helps stop symptoms from getting worse – and potentially becoming life-threatening – in people who are at higher risk of being hospitalized and have recently tested positive for the virus.
"For me, this was a time-sensitive issue so I was happy to make the drive to Michael Garron Hospital to get this treatment," Tyler says. "I'm glad someone was able to see me so quickly." 
Tyler was sent home with Paxlovid in hand and instructed to take the pill for its full five-day treatment course. 
Follow-up care 'extremely reassuring'
On the third day, Tyler began experiencing side effects. Concerned, he called MGH's Clinical Assessment Centre on a Sunday morning and left a message.
"Half an hour later, I got a call from the doctor," Tyler says.
"He talked me through it. Given that the side effects I was experiencing were particularly challenging to deal with, the doctor explained that the three days I had been taking Paxlovid should be enough to provide some benefit, so the best thing to do was to stop taking the pills."
Tyler says he was impressed by the prompt follow-up and care he received from MGH's Clinical Assessment Centre.
"I've seen every doctor you can think of over the last two years and I never had anyone provide support like that," Tyler adds. "This was extremely reassuring."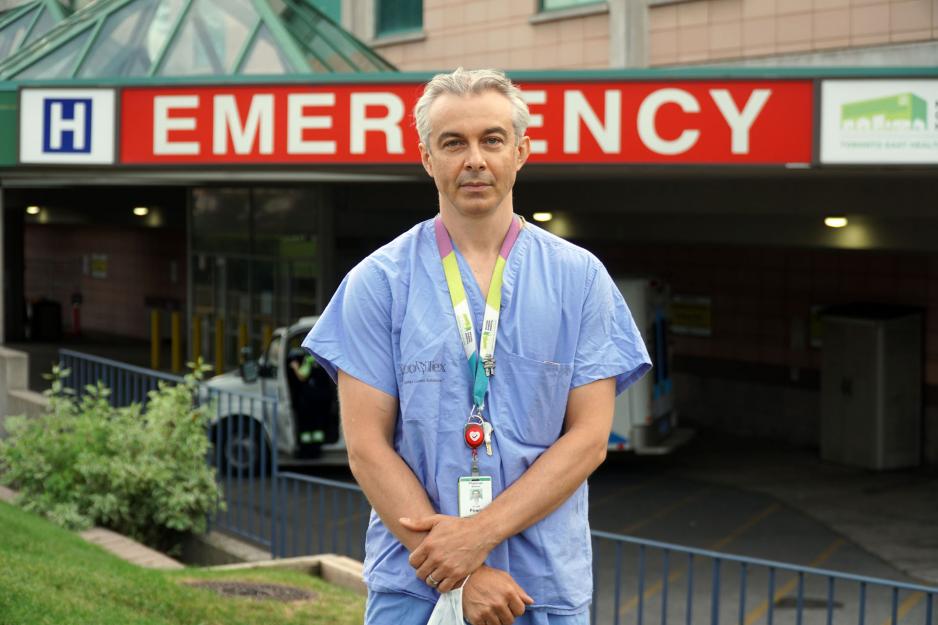 Although most people who take Paxlovid do not experience serious side effects, Dr. Jeff Powis, Medical Lead, Integrated Care at MGH – and the doctor who assessed and followed up with Tyler – says it's important for healthcare teams prescribing Paxlovid to stay in touch with patients in case complications arise.
"We want to be there to ensure patients feel comfortable – and have all the information they need – during the course of COVID-19 treatment," Dr. Powis says.
"This helps ensure higher risk individuals feel empowered to seek out and take these treatments, which makes a big difference in how COVID-19 affects them and in keeping them out of hospital."
Other COVID-19 treatments available
In addition to Paxlovid, MGH's Clinical Assessment Centre provides referrals for Remdesivir, an intravenous (IV) therapy that, like Paxlovid, prevents COVID-19 symptoms from getting worse in people who are at higher risk of hospitalization from the virus.
Earlier this year, the site also referred patients to Sotrovimab, another IV therapy that was previously recommended for people who recently tested positive for COVID-19 and have certain risk factors. (Referrals for Sotrovimab are no longer available at the MGH Clinical Assessment Centre because the treatment is not as effective against Omicron variants.)
Craig Darlington was referred to Sotrovimab this past February through MGH's Clinical Assessment Centre.
Craig has an autoimmune disease called sarcoidosis that specifically attacks his lungs.
He tested positive for COVID-19 through a PCR test administered at the Clinical Assessment Centre.
'She probably saved me'
Craig says the day after he received the positive result, he got a call from Dr. Janine McCready, Infectious Diseases Physician at MGH.
As part of MGH's Infection Prevention and Control team, Dr. McCready has spent much of the pandemic following up with people who test positive for COVID-19 at MGH's testing sites, including the Clinical Assessment Centre, by phone.
During these phone calls, Dr. McCready shares information about self-isolation and treatment.
She also asks patients questions that help determine if they have a weaker immune system or need self-isolation supports like grocery delivery so she can try to connect them with the appropriate resources in the community.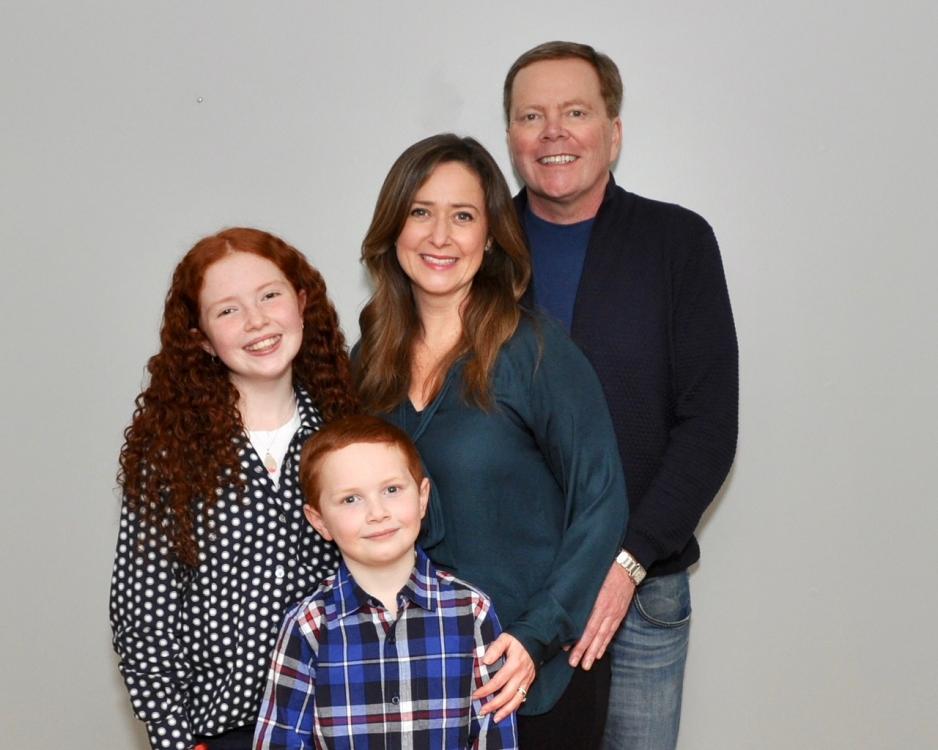 When Dr. McCready learned Craig has a condition that makes him immunocompromised and affects his ability to breathe, she recommended Sotrovimab to him.
"Because I was immunocompromised and I tested positive, she was trying to get me in for treatment as soon as possible," Craig says.
Two days after his PCR test, Craig received Sotrovimab at a local infusion clinic. The process took about two hours and involved the medication being delivered directly into a vein.
Given his condition, Craig says he's grateful Dr. McCready contacted him so quickly to recommend the treatment.
He describes his lungs as having "50 per cent capacity" due to sarcoidosis and says he's happy he did not have to wait to see how COVID-19 would have affected him and his ability to breathe without treatment.
"She probably saved me," Craig says of Dr. McCready's swift outreach and treatment recommendation.
Important to seek treatment early
To be effective, COVID-19 treatments like Paxlovid and Remdesivir need to be administered within five to seven days of symptoms starting, respectively.
Because of this, it is vital that people who are at higher risk of hospitalization from COVID-19 – including older adults, people with a weaker immune system and people who are pregnant with less than three vaccine doses – seek support at a Clinical Assessment Centre as soon as they think they may have COVID-19.
MGH's Clinical Assessment Centre accepts both walk-ins and appointments.
The hospital also works with community partners to offer prescriptions to COVID-19 treatment at Health Access Taylor-Massey in Crescent Town and Community Outreach Centres in Flemingdon Park and Thorncliffe Park.
Staff at these sites administer rapid molecular (PCR) tests for patients who may need treatment. Rapid molecular tests produce results in 15 minutes and are more accurate than rapid antigen tests.
If the test is positive and the person is at higher risk, staff can prescribe or make referrals for treatment right away.
If Paxlovid is right for a patient, MGH's Pharmacy team can fill the prescription because the medication is available on-site.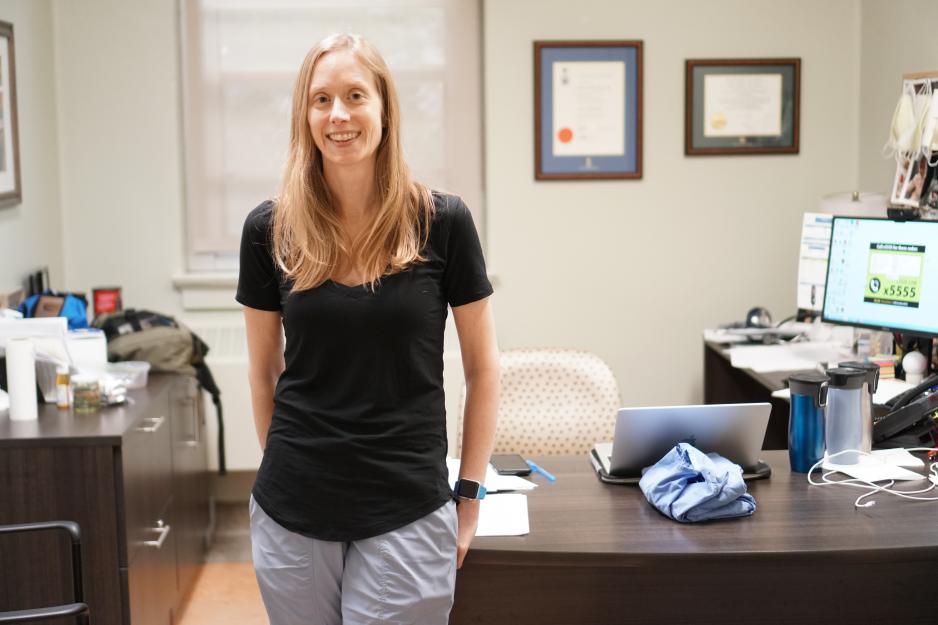 "We are still dealing with the pandemic. To help reduce the spread of COVID-19, we recommend everyone continue to wear a mask in indoor public settings and get every dose of the COVID-19 vaccine they are eligible for, including the bivalent booster," Dr. McCready says.
"If you are immunocompromised or have other risk factors, you should also consult a healthcare professional to see if treatment is right for you as soon as you think you may have COVID-19, whether that's because you have cold and flu symptoms or because you were exposed to someone with the virus," she adds.
"These drugs are very effective when they are given early."
 'I felt listened to'
For patients like Tyler and Craig, the support MGH's Clinical Assessment Centre provides was also appreciated in their experiences with COVID-19.
"It was an incredibly empowering experience to be informed about this medical treatment – one that is life-saving for someone like me – and to be able to access it so quickly with the help of someone who is so knowledgeable about this process and who genuinely seemed to have my best interests and health in mind," Craig says.
"I felt supported. I felt empathy. I felt listened to," Tyler says of his time at the MGH Clinical Assessment Centre.
"My experience at that clinic was above and beyond what I expected."