By Isabel Terrell
When Elizabeth Lopez moved to Toronto 10 years ago from Colombia, she had plenty of passion and years of experience as a laboratory technologist back home, but spoke barely any English. Eager to rebuild her new life, she needed to find a way back into healthcare.
Fast forward to 2019: Elizabeth has been working as a laboratory technician at Michael Garron Hospital (MGH), Toronto East Health Network for the past seven years. The hospital is the only workplace she's had since her move, and she calls it her home. Elizabeth credits her success to MGH's English as a Second Language (ESL) Program for healthcare professionals.
"When you are a new immigrant, the most important thing is to be focused on what you want," says Elizabeth.
June 2019 marked the 20th class of graduates of the ESL program in partnership with the Toronto Catholic District School Board- an education program that has given roughly 800 new immigrants in Elizabeth's shoes the open door into Canadian healthcare they needed.
The program provides language instruction with a focus on medical terminology and healthcare language. The curriculum also includes training in employment success and hospital safety procedures. After receiving a certificate of participation, graduates are given the optional opportunity to volunteer at MGH to gain experience working in a Canadian hospital.
Prior to discovering MGH's program, Elizabeth attended ESL classes every day for six months. That didn't provide her with skills to ensure success, she says.
It may be the only program of its kind in Canada, according to Denny Petkovski, manager of volunteer services at MGH. With so many ESL programs out there, few of them focus on gaining skills outside of learning basic English, which simply "isn't enough."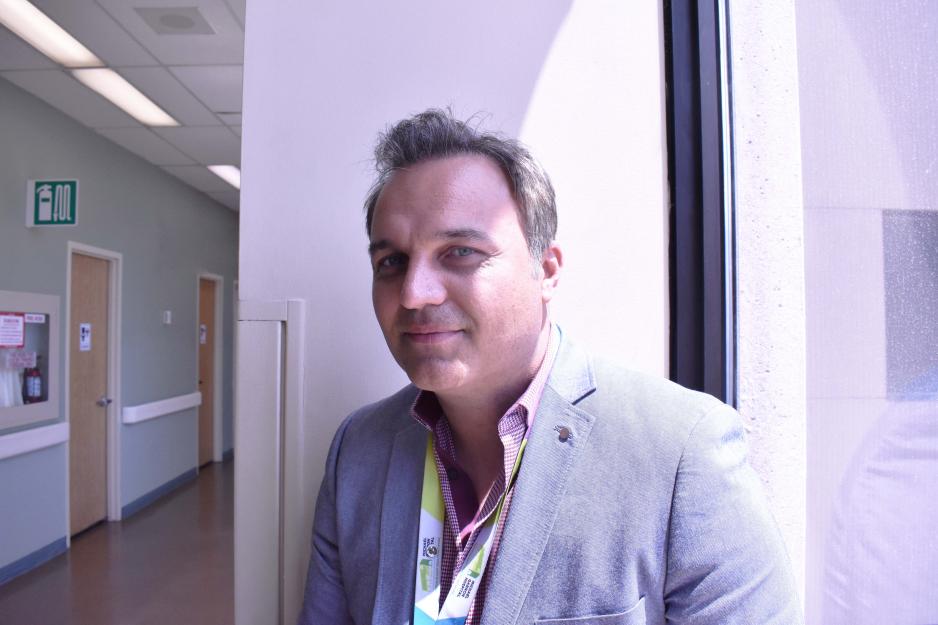 "The program started from a need in the community," says Denny.
He's remained heavily involved in the partnership and planning of the program. He also has a close relationship with many of the ESL grads who go on to volunteer at MGH, many of which say the hospital was the first professional organization to accept them into its community. A large majority go on to work in healthcare after passing their qualifying exams.
"It's amazingly rewarding to see that journey," says Denny. He hopes for at least another 20 years of the program. Next steps might include a mentorship program that will allow grads to support students as they navigate life in their new homes.
After Elizabeth graduated, she volunteered in the laboratory for a year, and eventually got a job working in food services at MGH. She found it challenging to start her career from scratch in a new country, but she felt being part of the MGH community was instrumental to her future success.
Elizabeth was right. When a job finally opened in the lab, it was hers, and she hasn't looked back since.
"You sacrifice so much at the beginning," says Elizabeth. "It means so much to be doing a similar job in the same healthcare environment I had back home."